Why I MSNR: Stoney Beavers
March 12, 2020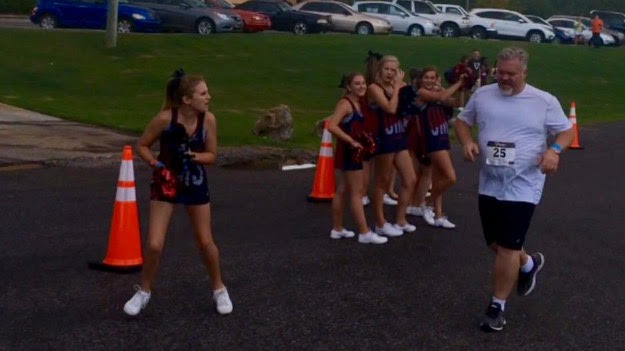 I MSNR because it is an awesome way to celebrate our community and our school systems! It's also a great reason to motivate yourself to get healthier.
The first year I almost died running the kid's fun run with my daughter. Last year I still almost died running/walking the 5K in just under my 50-minute goal. This year I'm sure that I will still think that I'm dying, but I'm running nearly 100 pounds lighter and coming in at around 35 minutes in practice runs.
The MSNR has been part of my motivation to get more active this year.
While all of this is important, I mostly MSNR for myself, my family, and for my community! A lot of us also do it for Mitchie Neel. She is an incredible force in education in Blount County, and it's hard not to be enthusiastic and supportive of anything that she pours her heart and soul into.
This year my family did not get to take a vacation, but an opportunity opened up for us over the MSNR weekend. When we thought about missing the MSNR, we knew that it wasn't an option!
Everyone works so hard with Hometown Bank to bring this incredible event to Blount County ​for our students; how could anyone not show up and why w​ould anyone not love the MSNR?
Why do I #MSNR?
​Mainly, b​ecause it's there!
You can join us here.