Why I MSNR: Madison Blackwood
March 12, 2020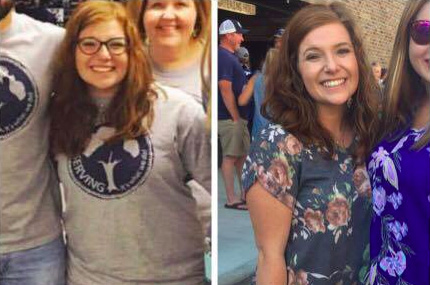 My name is Madison Blackwood. I am 20 years old and have been working for HomeTown Bank for two years. Growing up, I always struggled with my weight and feeling confident. Even though I was always in dance or cheerleading, I never felt like I was an "ideal fit" kind of girl. After being married for about two years, I noticed I wasn't caring for my body the way I should and the weight kept piling on. I knew I had to do something to change it.
The turning point for me was finding the perfect health coach. She taught me everything from tracking my calorie intake, to reading nutrition labels. Everything clicked and the pounds started falling off. People started noticing my results, which motivated me even more. My husband and I began a routine of running down our road every day after work, rain or shine. The route is a lot like our MSNR course. Now believe me, I wasn't the biggest fan of running, nor am I now, but I have grown to appreciate it and how it makes my body feel. Running and weight lifting has allowed me to loose 43 pounds (and counting). When I'm running, I know the hard work will pay off. Repetition is the key to seeing results and you are the only person that can change what you don't like about yourself.
What better way to celebrate healthy living and weight loss than by running in our MidSummer Nights Run? I can't wait to celebrate with my family, friends, and my HTB team as I cross the finish line. It's not only a celebration for me, but for everyone that is running for a change. Uniting with the community and encouraging healthy activity is so important and that's exactly what this event is about. It's also about giving back to the kids, allowing all Blount County and Oneonta City Schools to come together for a shared cause. It is an awesome event and all of the proceeds will be going back into our schools.
So let's all get together and celebrate how outstanding our community is together and explore the changes we can make!
You can join us here at: https://runsignup.com/Race/AL/Oneonta/MidsummerNightsRun